User Review Panel
The Carnegie Foundation has enlisted a group of K-12 leaders directly involved in developing and implementing teacher evaluation systems to ensure that our work is grounded in critical problems of practice. This User Panel informed the topics selected and worked with the Technical Panel to ensure that the work in the Carnegie Knowledge Network is relevant and accessible
---
User Panel

Aviva Baff is the Educator Quality Coordinator at the Massachusetts Department of Elementary and Secondary Education. After working as an Account and Project Manager at CondéNet, the Internet division of The Condé Nast Publications, Inc., Aviva entered education as a NYC Teaching Fellow. After teaching AVID (Advancement Via Individual Determination) at a Title I public high school in Brooklyn, NY and earning her professional teaching certification, she became Deputy Head of English at a Bilingual World IB School in Lima, Peru. There, she taught the International Baccalaureate Diploma Program and the International General Certification of Secondary Education from Cambridge University, and was involved in the redesign of secondary school curriculum and articulation of the curriculum across the P-12 continuum. After relocating back to the United States, Aviva was a Project Coordinator in the Office for Teacher and Leader Effectiveness, a Race to the Top group. There she was involved with several projects including managing the Strengthening Teacher and Leader Effectiveness competitive grant program and the Request for Qualifications for Teacher and Principal Rubrics. As part of the Educator Development team at the Massachusetts Department of Elementary and Secondary Education, she coordinates educator quality programs, including Title IIA, teacher recognition program, such as Teacher of the Year, and the Educator Workforce Diversity Initiative. She has a B.A. in Literature and Rhetoric from SUNY Binghamton, and an M.S.T. specializing in Adolescent Education from Pace University.

Andy Baxter is the Vice President of Educator Effectiveness at the Southern Regional Education Board (SREB). In this capacity he supports SREB's sixteen member states in their development of policies to support effective teaching. He was previously director of the Charlotte Mecklenburg Schools' Center for Human Capital Strategies. After participating in and supporting the Strategic Data Project's human capital diagnostic process, Andy led the creation of value‐added ratings for all teachers in Charlotte‐Mecklenburg Schools. Andy extended the SDP diagnostic work to focus on the distribution of high performing teachers across his district. Andy works with teachers, parents, principals and community members to develop a new teacher evaluation system for CMS. Andy holds an A.B. and M.Div. from Duke University, and a Ph.D. in Public Policy from UNC Charlotte.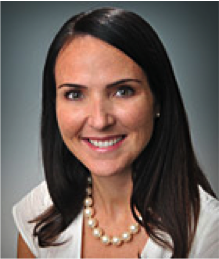 Robin Gelinas Berkley, a Senior Policy Advisor, provides assistance to clients at state education agencies and other state-level entities to inform, guide, and facilitate the process of policy change. She also works with various nationally and federally focused organizations to provide assistance in strategic planning and policy analysis. Ms. Gelinas's core areas of expertise are: educator quality and effectiveness, high school reform, college- and career-readiness, state capacity building, school/district supports and interventions, and student supports. Ms. Gelinas formerly served as Senior Director of Policy Initiatives for the Texas Education Agency. In that role, she introduced and created momentum for new policies and initiatives within the agency and throughout the state. Prior to joining the Texas Education Agency, Ms. Gelinas worked as a policy associate at the Alliance for Excellent Education, where she provided general leadership in policy efforts and authored or co-authored multiple briefs and papers relating to federal high school policy and teacher quality. Early in her career, Ms. Gelinas was employed first by Accenture and then by BearingPoint, Inc., where she assisted clients in the change management process, including strategic and organizational planning, communications, and training development. She earned a Master's in Public Policy from Duke University's Terry Sanford Institute of Public Policy, where she received a Terry Sanford Fellowship. She has also completed additional class work at Duke MBA, Duke Law School, and UNC Law School. She earned a Bachelor of Science, cum laude, in Business and Finance from Wake Forest University.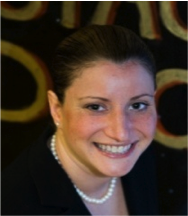 Clover Codd is the Executive Director of Strategic Planning and Partnerships for Seattle Public Schools. Ms. Codd oversees strategic efforts across the system that include the Teacher Incentive Fund grant, Race to the Top, Urban Teacher Residency, and implementation of a new strategic plan. Her work includes the development of approaches to elevating teacher and principal performance through new evaluation systems that include student growth. She has 14 years of experience as a teacher, principal, and central office administrator. She is currently earning her Doctorate degree at Columbia Teachers College in Educational Leadership.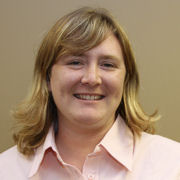 Julie Durham is the Director of Grants and Research for the Michigan Association of Public School Academies (MAPSA). She currently serves as the project facilitator for MAPSA's Federal Department of Education Teacher Incentive Fund Grant. MAPSA provides leadership to advance quality and promote choice in education through chartered public schools and their supporters, offering every Michigan child an opportunity to learn. Prior to her current position, Julie served as project manager and associate researcher at the Center on Education and Work. Julie holds a Masters in Public Affairs from the University of Wisconsin-Madison and a B.S. from Central Michigan University.

Dr. Terry Froman is a senior statistician for the public school system in Miami, Florida. His responsibilities include the design, conduct, and interpretation of educational research and statistical consulting for various departments and special project administration. His work experience includes director of research at Miami Community College, professor of research for the Graduate School of Education at the University of Miami, and research psychologist for the Center for Educational Research and Evaluation at the Research Triangle Institute. He received his doctorate in Quantitative Methods in the Social Sciences from the University of California, Santa Barbara. He is a lifelong learner whose special interests include jazz harmonic analysis, engineering mechanics, and chess. He and his wife, Dr. Annmarie Law, a counseling psychologist in private practice, have resided in Miami for the last 30 years.

Pati Montgomery is a seasoned elementary and middle school principal, and is currently the Executive Director for the Jeffco Schools' Strategic Compensation Pilot Project, funded by a five-year federal Teacher Incentive Fund grant. Ms. Montgomery served as an editorial director and staff developer for an educational publishing firm and is the author of A Principal's Primer for Raising Reading Achievement. She was a special and regular education teacher for all grade levels and has been with Jeffco for 20 years. She also taught in Denver for five years. Ms. Montgomery received a B.A. in Elementary Education and a M.A. in Special Education.

William J. Slotnik, is the Founder and Executive Director of the Community Training and Assistance Center (CTAC) in Boston, Massachusetts. CTAC builds district, state, and community capacity by providing technical assistance, conducting research and evaluation, and informing public policy. CTAC annually assists more than 90 organizations. He has provided extensive assistance to state education agency leaders, superintendents, state and local boards of education, unions and leadership teams throughout the United States. Under his leadership, CTAC introduced Student Learning Objectives nationally and is the leading practitioner and evaluator of SLO's in the country. He has been the lead or co-lead author of numerous evaluations (including "Pathway to Results" and "Catalyst for Change" —the first comprehensive, longitudinal evaluative studies of the impact of performance-based compensation on student achievement, teacher effectiveness and systems change) and articles, and provides briefings to members of the U.S. Congress, the U.S. Department of Education, state legislatures and departments of education, and the media.

Page Tompkins, Ed.D. is the founding Executive Director of the Reach Institute for School Leadership in Oakland, California, where he works with novice teachers and emerging school leaders, and is the Project Director for a federal Teacher Incentive Fund project. Page has fostered transformative educational experiences and organizations in the Bay Area and internationally for more than twenty years. Prior to founding Reach, Page was the founding principal of the Bay Area School of Enterprise, a small charter high school founded in 2001 that serves youth who have been unsuccessful in traditional schools. His work has spanned school reform organizations, youth development programs, and non-government community work abroad. In addition to his work at Reach, Page is an instructor in the Principal Leadership Institute masters program and the Leadership for Educational Equity doctoral program at UC Berkeley, where he teaches courses in Instructional Supervision, Schools as Workplaces, and Dissertation Seminars. He is the co-chair of the California Commission on Teacher Credentials' Teacher Preparation Advisory Panel, and a member of the State Superintendent of Public Instruction's Educator Excellence Task Force. He has previously served on the California Standards for the Teaching Profession Continuum of Practice Working Group. Page earned his Doctorate in Educational Leadership from UC Berkeley and holds a California Clear Teaching Credential in Social Science.

Maureen Yoder is an Assistant Director in the Office of Educator Effectiveness at the Ohio Department of Education. Ms. Yoder has also been the Program manager for both the Teacher Incentive Fund 1 and TIF 3 grants. TIF 1 was a $20.5 million grant with included four large urban districts in Ohio. TIF 3 includes 22 rural and suburban districts and one large urban which is a part of the National Evaluation. The award amount was over $58 million. Ms. Yoder assisted with both the Ohio Principal Evaluation System and also the Ohio Teacher Evaluation System. The Teacher Incentive Fund districts are currently among the first in Ohio to begin creating student learning objectives in addition to using value-added as a measure of student growth. Ms. Yoder has been with the Department of Education for the past six years. Previously, Maureen taught middle level science, served as a middle level administrator and, for the last 13 years of her career in a district, served as principal of a suburban high school. She has been recognized for her teaching and also for her work as an administrator. She was one of the original members of the Ohio Educator Standards Board and served as Chair. She received a Master's degree in Educational Administration from Wright State University, Ohio.